Dr. Cradduck, Chiropractor in Madison, OH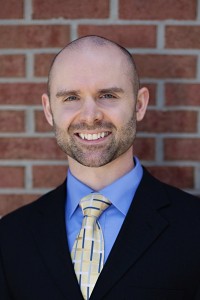 Having experienced the benefits of chiropractic care at an early age, it has been Dr. Hugh Cradduck's desire for many years to provide such care for others.  He has had the privilege of doing so in Iowa, Alaska, Texas, Bolivia, and now Ohio.
Madison chiropractor, Dr. Cradduck completed his undergraduate work at Montana State University where he received a Bachelor's Degree in Biology. He received his Doctor of Chiropractic degree, with honors, at Palmer College, the birthplace of the profession, in Davenport, Iowa.
He has benefited tremendously from what he would consider to be traditional chiropractic treatment. Dr. Cradduck states that, "I do, and will continue to provide these kinds of services." As new research emerges, he has sought to incorporate certain elements into his practice that he feels will more adequately serve those who seek his care, and it is his desire to continue this process. He maintains certification in Cox decompression manipulation.
Dr.  Cradduck and his wife, Jennifer, are the proud parents of Harrison, Dean and Clara. He and his family are excited to be serving in Northeast Ohio, and are more than pleased to be involved with all that French Chiropractic & Wellness Center has come to mean and provide.